| | |
| --- | --- |
| | Preview our upcoming live music here: |
Have a listen to our the performers and see who you'd like to come hear first…then come and spend all your Fridays and Saturdays with us! Music runs 6:30-9:30pm.

FRI DEC 8: Russell Norkevich
SAT DEC 9: Gregg Cagno
FRI DEC 15: P.D. Brody
SAT DEC 16: Gregg Cagno
FRI DEC 22: James Popik
SAT DEC 23: Nicki Sbaffoni
FRI DEC 29: P.D. Brody
SAT DEC 30: Walt Bibinger
SUN DEC 31: NYE @ JTown w/Gregg Cagno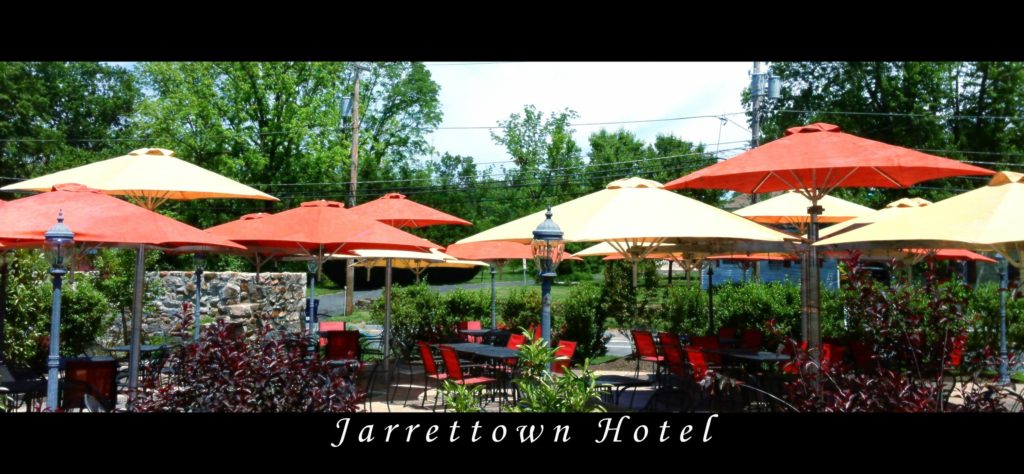 The Jarrettown Hotel offers a unique combination of extraordinary Italian cuisine, exquisite décor, and affordable prices. With passion and Italian gusto, owner Giovanni Agresti is delivering a true taste of Italy in Montgomery County.
Since we opened The Jarrettown Hotel, our food has been known for its freshness and flavor. We believe that food, and the process of crafting food, deserve the utmost care and respect. We bring together sensational imported ingredients, the freshest seasonal produce, local meats, and seafood (delivered daily) with authentic family recipes.
Our goal is to carry on the established traditions of Italian cooking from previous generations and deliver them to our customers. The result is deliciously simple, rustic and uncompromised cuisine.
Consider us when planning your special event. Our lovely restaurant will accommodate private dining for groups over 100 guests, making The Jarrettown Hotel the ideal location for social functions. Whether you have 10 or 100 guests, planning an event, at our restaurant, is truly easy.
Our Menu is also available for take-out and if you can't come to us, we'll come to you with our great Italian specialties.